There is no 'quick fix' to changing the way you eat and live.  Let me guide you through a structured approach that will see you change behaviours and habits that have developed over time.  By gradually introducing simple and easy to follow steps across the 4 Pillars of Health you will begin to form healthier habits that soon become your new way of life.
4 PILLARS OF HEALTH
PROGRAMMES
Your New Way of Life
Programmes run over a minimum of 4 weeks.  The programme for you is the one best suited to your individual goals and circumstances; you chose based on what you read here or following a Health & Energy Transformation call with me which you can book here.  Consultations are in-person or by video/phone and all programmes provide:
Initial consultation and assessment – 75 minutes

Follow up consultations – 40 minutes 

Full body composition analysis with printouts 

Tailored Nutrition & Lifestyle Plan

Understanding how the '4 Pillars of Health' framework relates to your life

Learning about the foods that nourish your body while supporting weight loss

Seasonal Recipes

Food diary review

Longer programmes provide a framework to get clarity on your goals and overcome barriers that may have existed in the past

Secure access to all information and appointments via App.

Prices start at €300
After completing an ENRICHED programme, you can expect to experience improvements in energy, sleep, anxiety levels and many health markers including BMI, Visceral Fat, Muscle Mass and Metabolic Age
Regular coaching sessions will provide the support and motivation you need to achieve and sustain success.  You will leave each session committed and motivated to take action because knowing what to do is not always enough.
Louisa was also very focused on helping to reduce and manage my stress levels which was something that I had not initially seen to be a problem!

Bronagh, Dublin
I am more content, have much more energy, sleeping very well, managing stress much better, eating healthy food and losing weight.

Sheila, 67yrs, Dublin 13
For anyone looking to get back on track, I would highly recommend the Reset programme and working with Louisa to succeed in achieving sustainable long term change.

Olwyn, Dublin 13
The changes that you helped me to make were simple and so obvious that it made it easier to get to where I am now, down in weight by 5kgs in as many weeks, (heading slowly to my ideal weight), eating healthy but tasty food, less stressed and sleeping well!

Paul, Dublin
What I enjoyed most was that I quickly saw results, I felt better, I lost the right amount of weight, I was a lot calmer and less stressed and was enjoying my life more! I am definitely living in the moment!

Emer Crowley, 53 yrs, Dublin 13
The Enriched programme helped me regain my power over sugar and get rid of my afternoon energy slumps. Louisa's guidance, advice and motivation helped me to eventually win my war on sugar and its manic cravings.

Sarah, Dublin
Before I began working with Louisa on the Enriched Programme, I was not sleeping very well. I was feeling more stressed and eating lots of sweet food to give me energy. Now, I am drinking more water, sleeping better, less stressed and am using the calm app every morning for my meditation.

Lorraine, 53, Dublin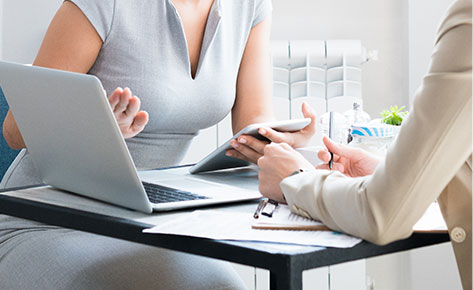 RESET
4 weeks (4 visits)
This programme is suitable if you have drifted off track and want to reset your relationship with food and lifestyle choices.  A great jumpstart to your weight-loss journey.
BOOK PROGRAMME NOW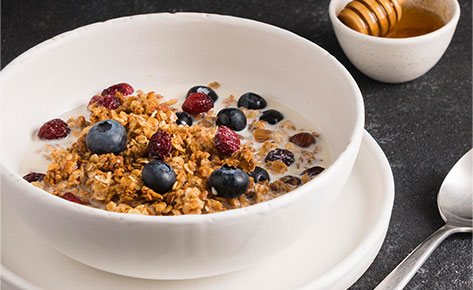 RE-VITALISE
12 weeks (8 Visits)
This programme provides an enhanced level of support to get clear on longer term health goals so that daily diet and lifestyle choices always have your 'wellness vision' as their sat-nav.
BOOK PROGRAMME NOW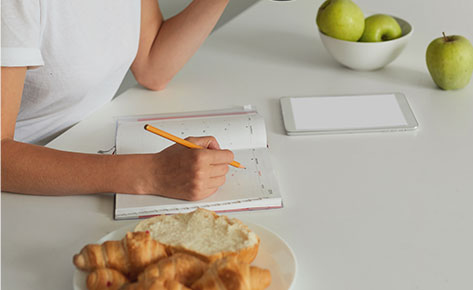 RE-INVENT
20 weeks (12 visits + 4 phone check-ins)
This programme provides serious transformation with longer term support, accountability and motivation until your new diet and lifestyle choices become your default way of life. 
BOOK PROGRAMME NOW
Whether your goal is to lose weight, manage stress, improve sleep, mood or energy, achieving a balance across the '4 Pillars of Health' is key. These pillars are intimately related. As a result, when it comes to your overall health, you will only ever be as healthy as your weakest pillar. My 360 degree approach shows you what changes will deliver this balance so that you can achieve your goals and experience an uplift in overall health.

Nutrition
Learn to eat in a way that supports your goals. Knowing WHAT and WHEN to eat and how it impacts YOUR body is a game changer. When you begin to tune in to the messages your body is sending, you can respond with the nourishment it needs and begin to thrive.

Exercise
We all know that movement and exercise supports physical and mental wellbeing, however, too much of the wrong type can be just as unhelpful to health as too little. Find out what is the best type and mix of movement for you and how to fit it into your day.

Self-care
Sometimes confused with being Selfish – let me tell you it's not! Give yourself permission to relax. A 10 minute daily practice can build stress resilience banks to support overall wellness and combat the crippling effects that chronic stress can have on the body.

Sleep
The most powerful, yet sometimes least prioritised, of the pillars. Sleep does a lot of the heaving lifting when it comes to health. You know how energised you feel after a good nights sleep – your food choices, exercise goals and life in general just seems easier!
[/vc_column]
Book a Complimentary
Health & Energy
Consultation
Let's discuss what you need to get the transformation you want. What if one conversation could change your life?
GET IN TOUCH
BOOK NOW